It's that time of year to spread holiday cheer, and also to get some great deals on electronics, software, and much more. Wouldn't you know it, it's also a great time of year to find deals on coding resources, including online courses, books and media, and tools.
Of course, you probably know that already – most of us do. Naturally, you've been waiting all year for it to come, and now that it's here you just need to track down all those awesome deals. Don't worry, we have you covered. We put together a list of some of the best discounts and promotions we could find, and we'll be updating this guide throughout the end of the year.
We'll start out with the best stuff.
Learn To Code Deals
Udemy
Starting on Thursday, November 14th and ending at Midnight on Tuesday, November 28th, Udemy will be offering 55,000 courses for only $10. We cann
ot explain the tremendous value of this deal unless you've already perused the list of courses available on the platform. Normally, top programming courses on Udemy sell for $200. Throughout this period, they will all be the same, $10.
Here is a list of the top 5 selling courses on Udemy of all time
Learn to Code by Making Games – Complete C# Unity Developer

AWS Certified Solutions Architect – Associate 2017

The Web Developer Bootcamp

Complete Python Bootcamp: Go from zero to hero in Python

Complete Java Masterclass
Click here to check out all Udemy course discounts…
---
EduFyre
EduFyre is an excellent online course platform that delivers curated and professional-quality courses for Information Technology students and hobbyists. You'll find some of the world's best instructors and professors teaching through the portal.
For Black Friday and Cyber Monday this year, EduFyre is offering a $10 bundle which includes a total of 8 courses, comprised of just about every topic a beginner coder needs to know. You'll start with the basics, and move on to various languages including C, C++, Java, JavaScript, Python, PHP, Ruby, and Swift2.
The curriculum runs for 14 days total, and the classes are meant to be an hour per day. So, while it is a commitment, it's not a major one and not out of the question for busy folks.
It's a great deal if you're looking to get more involved in the programming and development world!
Click here to buy the EduFyre $10 bundle…
---
SimpliLearn
There will be two deals available through SimpliLearn:
---
Datacamp
If you haven't heard of Datacamp, they are one of the best and highly regarded Python education resources online. If you are serious about learning Python, specifically if you want a career as a Python programmer, check out their Deals below.
Start date: Tuesday 11/28 (12:01 am ET)
End date: 
Tuesday 12/5
 (
11:59 pm ET
)
For Cyber Week only, get over $100 off unlimited access to DataCamp and confidently/intuitively learn Python for less.
Click here to get the Datacamp Python Programming Deal
---
Learn to Code 2017 Bundle (Pay What You Want)
This one is rather unique, and we'll explain how it works in a minute. First, you'll want to know that includes just about every course and topic you'd need to get coding including support for languages like Ruby on Rails, Go, JavaScript, and much more. You'll also learn quite a bit about iOS app development, which is crucial in today's mobile-centric environment.
Some of the bundled courses include:
Learn How To Code: Google's Go Programming Language ($249)
The Complete Python Course: Beginner to Advanced! ($195)
JavaScript Programming Complete ($99)
Projects in Programming Languages: Ruby, Python, Java ($150)
Learn Angular 2 from Beginner to Advanced ($195)
How to Make a Freaking iPhone App: iOS 10 and Swift 3 ($200)
The Complete Web Developer Masterclass: Beginner To Advanced ($195)
Git Complete Mastery With GitHub: 100% Hands-on Git Guide ($200)
Much more!
Okay, and now how it works! It's "pay what you want" to support the community. If you beat the average price – which is just over $20 at the time of writing – you'll get access to all the content included in the bundled. If you beat the leader price – which exceeds $300 currently – you'll get your name or organization notated in the leaderboards. If you beat the leader price you also get entered for an exclusive giveaway full of awesome tech.
Either way, it's a great offer!
Click here to buy 2017 Learn to Code Bundle…
---
Hosting Deals
BlueHost
Planning on launching a new website, or getting a new blog up and running? Why not opt for some great hosting deals? It just so happens that BlueHost can make that happen and they have a variety of great deals going on.
Hosting for as little as $2.65/mo
Click here to get this Bluehost discounted hosting deal
---
Learn to Code Deals for Kids
Cubelets Twelve Robot Blocks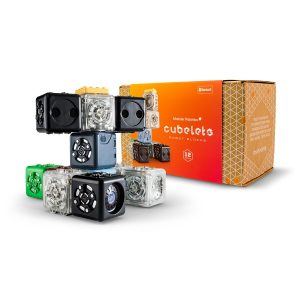 These unique "robot" blocks are designed to teach kids how to build while becoming better thinkers. The idea is that each block can handle a specific function and you assemble them to create a working system. Blocks include rotate, flashlight, brightness, blocker, inverse, passive, Bluetooth, battery, drive, and distance. It also comes bundled with a micro-USB charging cable for hours of fun. All content and instructions are available online – free of charge – in classroom-like format.
Click here to buy the Cubelets TWELVE Robot Blocks on Amazon for $269.99 (normally $307.83)…
---
Code Master Programming Logic Game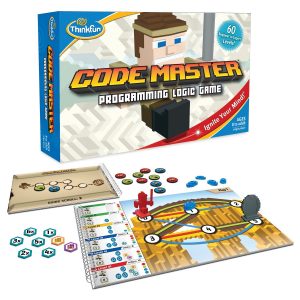 Want your kids to learn coding in an environment they know and love? We're talking about board games of course! This game is designed especially with kids in mind, and includes 10 maps, 60 levels, 12 guide scrolls, and 12 action tokens. What does all this mean? Well, they're components of a modern single-player coding logic game. Children 3 years and up will have a much better understand of coding and development when they're done!
Click here to buy Code Master Programming Logic Game on Amazon for $17.92 (normally $29.99)…
---
HexBug VEX IQ Robotics Construction Kit
The HexBug VEX IQ is a DIY robotics kit with access to the Modkit for VEX (online) and ROBOTC VEX IQ curriculum (online) that teaches kids how to program a robot and build one from various components. It includes a robot brain with 12 self-configuring input and output ports, and motors, sensors, and more. The entire kit is comprised of 750 snap-together pieces which can be assembled to create the final device. Your kids will love building this thing and controlling it via the video game style remote.
Click here to buy the HexBug VEX IQ Robotics Construction Kits on Amazon for $265.99 (normally $299.99)…
---
Pai Technology STEM Toys for Kids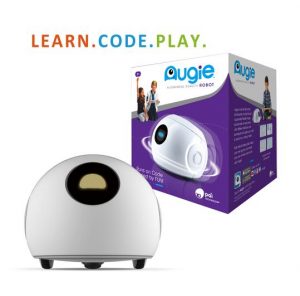 Pai Technology is kicking of Black Friday a little early, starting November 20 and running through December 1, 2017. They're offering some great deals on STEM centered toys for kids, including Augie the Coding Robot for $150 (normally $199.99) and the PaiBand Kids Activity Tracker for $49.99 (normally $69.99).
Check out the full list below.
Circuit Conductor Electricity Learning Kit – $49.99 (normally $69.99)
Cube-Tastic! 3×3 Puzzle Cube with Free iOS/Android App – $12.99 (normally $19.99)
Ocean Pets Putty Craft Kit w/ Augmented Reality Aquarium – $19.99 (normally $29.99)
Pai Augie Coding Robot w/ AR Gameplay – $149.99 (normally $199.99)
Pai Interactive A/R Storybook – $9.99 (normally $14.99)
PaiBand Kids Activity Tracker Pink – $49.99 (normally $69.99)
PaiBand Kids Activity Tracker Blue – $49.99 (normally $69.99)
Click here to access the Pai Technology deals…
Recommended Training – Treehouse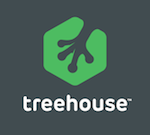 Although this site recommends various training services, our top recommendation is Treehouse.
Treehouse is an online training service that teaches web design, web development and app development with videos, quizzes and interactive coding exercises.
Treehouse's mission is to bring technology education to those who can't get it, and is committed to helping its students find jobs. If you're looking to turn coding into your career, you should consider Treehouse.
Disclosure of Material Connection: Some of the links in the post above are "affiliate links." This means if you click on the link and purchase the item, I will receive an affiliate commission. Regardless, I only recommend products or services I use personally and believe will add value to my readers.