Programming is not easy, especially if you're not good at memorizing common syntax. Depending on the language you are working with, you must remember your fair share of syntax, commands, and functions. Even if you work with code every day, it's information that's easy to forget.
Don't fret! That's exactly what cheat sheets are for.
They contain a collection of notes, facts, and commands you can reference at any given time. Think of them as a study card, but for programming.
The cheat sheets we provide contain common syntaxes and data properties for a particular coding language. They're handy when you find yourself stuck and need help getting past an error.
Check them out!
Free Coding Tutorials
Want to gain an insight into how real code works, without committing to any training? You can do that with Code Conquest's free beginner coding tutorials.
These tutorials will give you a taste of binary code and four widely used website languages. If you decide you want to dig deeper, each tutorial finishes up with details on how and where to learn more.
Knowledge Center
Whether you want to learn how to make a website, get help with your coding or even start a career, the Code Conquest knowledge center has all the info you need.
You can learn how to start working on your own self-directed coding project or make a website. You'll get the opportunity to familiarize yourself with a range of different coding tools, like GitHub and text editors. You can also find out where to get coding help.
This is also the place to introduce yourself to some advanced concepts, once you're confident you've mastered the basics of coding. Finally, there are tips for finding a job as a coder or starting a business.
Visit the Code Conquest knowledge center…
Recommended Training – Treehouse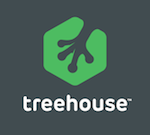 Although this site recommends various training services, our top recommendation is Treehouse.
Treehouse is an online training service that teaches web design, web development and app development with videos, quizzes and interactive coding exercises.
Treehouse's mission is to bring technology education to those who can't get it, and is committed to helping its students find jobs. If you're looking to turn coding into your career, you should consider Treehouse.
Disclosure of Material Connection: Some of the links in the post above are "affiliate links." This means if you click on the link and purchase the item, I will receive an affiliate commission. Regardless, I only recommend products or services I use personally and believe will add value to my readers.