Subscribe to Code Conquest
If you haven't already, the first thing you should do is claim your free subscription to the Code Conquest newsletter. Enter your email address below to be regularly notified of additions and changes to the site. We won't spam you, and you can unsubscribe at any time.
Code Conquest Newsletter #7
Apr 3, 2013
So, are you interested?
Treehouse has recently released five brand new courses to add to their excellent coding training, with a sixth around the corner:
Console Foundations
Enhancing a Simple PHP Application
UX Foundations
Database Foundations
How to Build a WordPress Theme
Advanced Social Features in Ruby on Rails (soon)
We've been trying out some of these courses ourselves (Console Foundations, UX Foundations and Database Foundations). We've learnt quite a bit and of course, the courses are all of the quality we've come to expect from Treehouse.
Console Foundations will teach you how to use a command line interface, through an interactive online console.
Enhancing a Simple PHP Application builds upon the existing PHP project at Treehouse (an e-commerce store) and enhances it with new techniques.
UX Foundations provides a broad, introductory overview to user research, personas, content strategy, and design patterns and conventions.
Database Foundations will teach you how to create, query and update tables using the Structured Query Language or SQL.
How to Build a WordPress Theme will show you how to build a portfolio site using a custom WordPress theme.
Advanced Social Features in Ruby on Rails will build upon the existing RoR project at Treehouse (a social networking site) and will show you how to add file uploads, image galleries and activity feed.
If you want to try out these courses for yourself, click the link below to find out more about Treehouse.
https://www.codeconquest.com/reviews/treehouse/
Benefits of Learning Coding
You've heard that everyone needs to learn code, right? Well, people say that for a reason! Learning code empowers you to do many things you wouldn't otherwise be able to do. This recently updated page at Code Conquest outlines some of these benefits, including…
making your own website
becoming a programmer
starting a business
understanding how software works.
Read the updated article at…
https://www.codeconquest.com/what-is-coding/benefits/
How Coding Works
Ever wonder how 1′s and 0′s get transformed into programming languages and programs? This recently updated page has the answer. You'll learn how coding really works, and what happens when you run a program. Read the updated article at…
https://www.codeconquest.com/what-is-coding/how-does-coding-work/
Quotation of the Week
"Computer programmers are in great demand by American businesses, across the tech sector, banking, entertainment, you name it. These are some of the highest-paying jobs."
– Marco Rubio
Senator for Florida
To be continued,
The Code Conquest Team
Recommended Training – Treehouse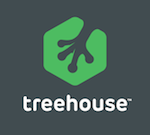 Although this site recommends various training services, our top recommendation is Treehouse.
Treehouse is an online training service that teaches web design, web development and app development with videos, quizzes and interactive coding exercises.
Treehouse's mission is to bring technology education to those who can't get it, and is committed to helping its students find jobs. If you're looking to turn coding into your career, you should consider Treehouse.
Disclosure of Material Connection: Some of the links in the post above are "affiliate links." This means if you click on the link and purchase the item, I will receive an affiliate commission. Regardless, I only recommend products or services I use personally and believe will add value to my readers.