[interaction id="5935a5e8be3db"]

Welcome to the Code Conquest Deals page!
All of the best discounts, coupons and free trials on learn to code courses, tools and services to help bring your ideas to life.
Recommended Training – Treehouse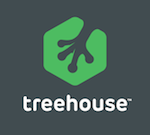 Although this site recommends various training services, our top recommendation is Treehouse.
Treehouse is an online training service that teaches web design, web development and app development with videos, quizzes and interactive coding exercises.
Treehouse's mission is to bring technology education to those who can't get it, and is committed to helping its students find jobs. If you're looking to turn coding into your career, you should consider Treehouse.
Bookmark this page and check back often for the best deals on courses and software to help you learn to code and build your first projects.
We've contacted all of our partners to get the best deals for our readers and have listed them below. Check back often as we get new deals in everyday!
Check out our Black Friday and Cyber Monday Learn To Code Deals Page
Code Training Bundle Deals

iOS Bundle $2500 – Now $29

Android Bundle $324 – Now $19

Full Stack Dev Bundle $2,937 – Now $49


Learn To Code Deals




Click to View Deal




Click to View Deal




Click to View Deal

Learn Mobile App Development Deals

Learn Web Design Deals

Game Programming Deals

Hosting Deals






Click to View Deal




Click to View Deal
Disclosure of Material Connection: Some of the links in the post above are "affiliate links." This means if you click on the link and purchase the item, I will receive an affiliate commission. Regardless, I only recommend products or services I use personally and believe will add value to my readers.