[interaction id="5935a5e8be3db"]
Thank you for your interest in our site. Feel free to pass along any questions, comments, concerns or considerations regarding our site.
Beginning Programmers
If you have special requests for content you would like to see on our site, please let us know. Also, if you feel the content is too basic or too complex, we can adjust. We welcome feedback and are happy to accommodate our readers as our goal is to help everyone on their journey to becoming working programmers.
Expert Programmers
Interested in sharing your expertise and creating useful content for our readers? Gain experience and credibility by putting your knowledge on display to our growing reader base. Contact us to discuss becoming part of the team as a freelance contributor.
Featured Reviews
If you're interested in our reviews service please use the separate Featured Review request form. We will deliver an unbiased, press-worthy review and we'll promote the content. This opens you up to our audience, which includes over 500k monthly page views on CodeConquest.com and a loyal social media following.
Recommended Training – Treehouse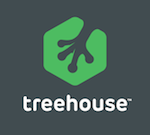 Although this site recommends various training services, our top recommendation is Treehouse.
Treehouse is an online training service that teaches web design, web development and app development with videos, quizzes and interactive coding exercises.
Treehouse's mission is to bring technology education to those who can't get it, and is committed to helping its students find jobs. If you're looking to turn coding into your career, you should consider Treehouse.
Disclosure of Material Connection: Some of the links in the post above are "affiliate links." This means if you click on the link and purchase the item, I will receive an affiliate commission. Regardless, I only recommend products or services I use personally and believe will add value to my readers.