Subscribe to Code Conquest
If you haven't already, the first thing you should do is claim your free subscription to the Code Conquest newsletter. Enter your email address below to be regularly notified of additions and changes to the site. We won't spam you, and you can unsubscribe at any time.
Code Conquest Newsletter #3
Mar 6, 2013
How's this for motivation? Last week, Mashable profiled 9 apps that were built by self-taught coders.
These people don't have computer science degrees. They've all learnt coding over the Internet, with the help of online coding schools like Treehouse.
One of the coders, Jordan Garn, has created three iPhone apps. He used Treehouse's tutorials to learn how to make them. His apps (a fitness app, a reminder app and a habit-building app) now earn him $2,000 per month. That's right – coding is serious business.
Click the below link to read the article…
http://mashable.com/2013/02/26/teach-yourself-to-code/
How can you become one of those people? Learning code is a good start, but it will only get you so far. To build a fully-fledged app, you'll need to learn…
how to apply your skills to a real project
how to test your software
interface design, and user experience
business and marketing skills
Treehouse can teach you all of these things. And that's all in addition to essential coding skills, of course. All the time, people around the world are building their own websites and apps, just like the 9 profiled in the article. If you join Treehouse, you can teach yourself to be one of them.
Find out more about Treehouse here…
https://www.codeconquest.com/reviews/treehouse/
How to Stay Motivated
If you're feeling a bit bored learning coding, here are some tips help you to stay motivated.
Network with like-minded people learning code
Focus on what you enjoy
Try a new skill or coding language
Feeling lethargic is totally normal – it happens to everyone. You just need to know how to deal with it.
Read the full article here…
https://www.codeconquest.com/bored-programming/
Programmer Jokes
Of all the professions, programmers are definitely the subject of a lot of jokes. As a bit of fun, here's a discussion we found where programmers have contributed their favorite programmer jokes.
Read it here…
http://stackoverflow.hewgill.com/questions/234/075.html
Quotation of the Week
"An understanding of computer science is becoming increasingly essential in today's world."
– Sheryl Sandberg
Chief Operating Officer, Facebook
Until next time,
The Code Conquest Team
Recommended Training – Treehouse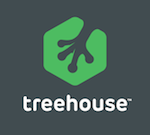 Although this site recommends various training services, our top recommendation is Treehouse.
Treehouse is an online training service that teaches web design, web development and app development with videos, quizzes and interactive coding exercises.
Treehouse's mission is to bring technology education to those who can't get it, and is committed to helping its students find jobs. If you're looking to turn coding into your career, you should consider Treehouse.
Disclosure of Material Connection: Some of the links in the post above are "affiliate links." This means if you click on the link and purchase the item, I will receive an affiliate commission. Regardless, I only recommend products or services I use personally and believe will add value to my readers.