Subscribe to Code Conquest
If you haven't already, the first thing you should do is claim your free subscription to the Code Conquest newsletter. Enter your email address below to be regularly notified of additions and changes to the site. We won't spam you, and you can unsubscribe at any time.
Code Conquest Newsletter #10
Apr 24, 2013
Remember Summly?
Last month, Nick D'Aloisio made headlines when he sold his iPhone app, Summly, to Yahoo! in a $30m deal. Somehow we missed the opportunity to cover it in the newsletter, but we're sure you heard about it anyway.
As of Monday, Yahoo! has now finally unveiled a new iPhone app that utilizes Summly technology. Read more here…
http://yodel.yahoo.com/blogs/product-news/summarize-yahoo-app-delivers-better-mobile-content-discovery-070046174.html
Summly uses artificial intelligence and algorithms to condense news stories down to a short summary.
There are mixed reactions to Yahoo's acquisition of Summly, but one thing's for sure. Nick D'Aloisio's story proves that learning code can take you a long way. If that's not motivation to learn code, we don't know what is.
Ideas For Coding Projects
Struggling to decide what you should make for a coding project? This recently updated article has seven ideas for you. The ideas range from simple websites, to mobile apps, to open source software.
Read the updated article at…
https://www.codeconquest.com/programming-projects/ideas-for-programming-projects/
How to Plan a Coding Project
Don't rush into your coding project blindly. Planning your project is an important part of the process, and it will give you a better end result.
In this recently updated article, you'll learn how to turn your idea into a proper plan. Read the updated article at…
https://www.codeconquest.com/programming-projects/how-to-plan-a-programming-project/
Quotation of the Week
"First, solve the problem. Then, write the code."
– John Johnson
Cheerio,
The Code Conquest Team
Recommended Training – Treehouse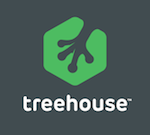 Although this site recommends various training services, our top recommendation is Treehouse.
Treehouse is an online training service that teaches web design, web development and app development with videos, quizzes and interactive coding exercises.
Treehouse's mission is to bring technology education to those who can't get it, and is committed to helping its students find jobs. If you're looking to turn coding into your career, you should consider Treehouse.
Disclosure of Material Connection: Some of the links in the post above are "affiliate links." This means if you click on the link and purchase the item, I will receive an affiliate commission. Regardless, I only recommend products or services I use personally and believe will add value to my readers.