Subscribe to Code Conquest
If you haven't already, the first thing you should do is claim your free subscription to the Code Conquest newsletter. Enter your email address below to be regularly notified of additions and changes to the site. We won't spam you, and you can unsubscribe at any time.
Code Conquest Newsletter #4
Mar 13, 2013
Interested in making an iPhone app? A coding club at an Illinois high school, led by 15-year-old Ethan Eirinberg, is learning to do exactly that. The Chicago Tribune reports that the club was inspired by apps like Snapchat and Instagram and has over 30 members.
View the original article here…
http://www.chicagotribune.com/news/local/suburbs/highland_park_deerfield/ct-tl-lk-0228-d113-mobile-apps-20130227,0,7375749.story
To learn how to make apps, Eirinberg tried enlisting the help of books, but finding them too dry, he quickly switched to web resources. He jumped from website to website before settling on the online coding school Treehouse, and its "Build an iPhone App" video training.
The coding club's advisor, Tesa Edwards, says this about Treehouse:
"It's exciting because each student can study at their own pace. If they need to, they go back and study a video again until they get it."
We're not surprised they settled on Treehouse after trying a number of other websites. Having used both Treehouse and competing websites, we can confidently say Treehouse blows the competition out of the water.
Find out more about Treehouse here…
https://www.codeconquest.com/reviews/treehouse/
New Content Coming to Code Conquest
We are pleased to announce that as of this week, we have resumed writing new content for Code Conquest.
We have already written the first new article, under the title of "How to Become a Coder in 6 Months". That's in addition to at least a dozen more new articles, which we will be publishing all together in one 'super-update' some time in the coming weeks.
We can't share the article with you just yet, but rest assured that when the new content is live, you'll be the first to know.
Get 3 Months Off Your Annual Treehouse Membership
If you haven't signed up for Treehouse yet, we have some great news for you. As a special promotion, Treehouse is offering its Gold Annual Plan for the price of only 9 months. That's 3 months of free membership, or a total discount of $147. Remember, it's only for a limited time.
Find out more about Treehouse here…
https://www.codeconquest.com/reviews/treehouse/
Quotation of the Week
"The ability to code and understand the power of computing is crucial to success in today's hyper-connected world."
– Al Gore
Bye for now,
The Code Conquest Team
Recommended Training – Treehouse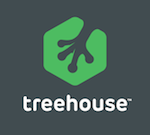 Although this site recommends various training services, our top recommendation is Treehouse.
Treehouse is an online training service that teaches web design, web development and app development with videos, quizzes and interactive coding exercises.
Treehouse's mission is to bring technology education to those who can't get it, and is committed to helping its students find jobs. If you're looking to turn coding into your career, you should consider Treehouse.
Disclosure of Material Connection: Some of the links in the post above are "affiliate links." This means if you click on the link and purchase the item, I will receive an affiliate commission. Regardless, I only recommend products or services I use personally and believe will add value to my readers.