Subscribe to Code Conquest
If you haven't already, the first thing you should do is claim your free subscription to the Code Conquest newsletter. Enter your email address below to be regularly notified of additions and changes to the site. We won't spam you, and you can unsubscribe at any time.
Code Conquest Newsletter #20
July 10, 2013
Hope you're enjoying the series of training recommendation articles being rolled out at the moment at Code Conquest. This week's installment is on PHP – the world's most popular server-side scripting language for websites.
https://www.codeconquest.com/training/php/
In this article, there are 6 top PHP training recommendations, ranging from free online training like PHP Academy, to a hand-picked selection of books. Many of these resources also cover the MySQL database system, so you can learn both PHP and MySQL simultaneously.
Here's the link again…
https://www.codeconquest.com/training/php/
Case Studies: Christoph Rumpel and Alexey Laduda
Looking for some inspiration? The Treehouse blog recently published two programmer success stories.
Christoph Rumpel is an Austrian web developer who crafted his own personal website with the help of Treehouse's programming training. Alexey Laduda is a designer from San Francisco who had an idea for a web application, UrbanTimelapse.com, and turned it into a reality – also with the help of Treehouse's training.
Read Christoph's story:
http://blog.teamtreehouse.com/deans-list-christoph-rumpel
Read Alexey's story:
http://blog.teamtreehouse.com/student-success
Quotation of the Week
"Discovering the joy of programming was the spark that started my professional life and impressed the teenage beauty who, 40 years later, is still the love of my life!"
– John Hennessy
President, Stanford University
Catch you later,
The Code Conquest Team
Recommended Training – Treehouse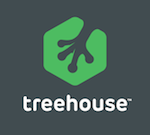 Although this site recommends various training services, our top recommendation is Treehouse.
Treehouse is an online training service that teaches web design, web development and app development with videos, quizzes and interactive coding exercises.
Treehouse's mission is to bring technology education to those who can't get it, and is committed to helping its students find jobs. If you're looking to turn coding into your career, you should consider Treehouse.
Disclosure of Material Connection: Some of the links in the post above are "affiliate links." This means if you click on the link and purchase the item, I will receive an affiliate commission. Regardless, I only recommend products or services I use personally and believe will add value to my readers.