Subscribe to Code Conquest
If you haven't already, the first thing you should do is claim your free subscription to the Code Conquest newsletter. Enter your email address below to be regularly notified of additions and changes to the site. We won't spam you, and you can unsubscribe at any time.
Code Conquest Newsletter #18
June 26, 2013
I'm glad you've opened up this newsletter, because it's an extra special one. This week marks the start of a brand new series of pages at Code Conquest, that's being rolled out over the coming months.
On these new pages, you'll find the best training recommendations for web development, app development and more. And the first installment is on HTML and CSS training.
https://www.codeconquest.com/training/html-css/
If you've been planning to learn how to write HTML and CSS, this page is for you. It goes over 7 of our top HTML and CSS training recommendations – from online training like Treehouse, to books like HTML and CSS: Design and Build Websites. We explain the pros and cons of each one so that you can select the perfect training for your needs.
Here's the link again…
https://www.codeconquest.com/training/html-css/
Case Study: Martha Chumo
Martha Chumo is an enthusiastic and successfully self-taught programmer from Nairobi, Kenya. She's learned code, landed a job, and helped others do the same. Now, she's starting Nairobi's first programmer school.
However, she needs our help. Martha has created an Indiegogo campaign to raise the $50,000 she needs to start the school. View the campaign here…
http://www.indiegogo.com/projects/nairobi-dev-school
Or, find out more about Martha in this article:
http://www.fastcoexist.com/1682324/this-19-year-old-self-taught-developer-will-not-be-stopped
Good luck, Martha!
Programmers on Becoming a Programmer
The best way to find out what you need to do in order to become a programmer… is to ask a programmer! Several programmers have shared their invaluable advice on this recent Hacker News discussion:
https://news.ycombinator.com/item?id=5895050
Quotation of the Week
"As a programmer, it is your job to put yourself out of business. What you do today can be automated tomorrow."
– Doug McIlroy
Talk later,
The Code Conquest Team
Recommended Training – Treehouse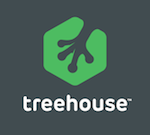 Although this site recommends various training services, our top recommendation is Treehouse.
Treehouse is an online training service that teaches web design, web development and app development with videos, quizzes and interactive coding exercises.
Treehouse's mission is to bring technology education to those who can't get it, and is committed to helping its students find jobs. If you're looking to turn coding into your career, you should consider Treehouse.
Disclosure of Material Connection: Some of the links in the post above are "affiliate links." This means if you click on the link and purchase the item, I will receive an affiliate commission. Regardless, I only recommend products or services I use personally and believe will add value to my readers.