Subscribe to Code Conquest
If you haven't already, the first thing you should do is claim your free subscription to the Code Conquest newsletter. Enter your email address below to be regularly notified of additions and changes to the site. We won't spam you, and you can unsubscribe at any time.
Code Conquest Newsletter #25
August 14, 2013
A lot of the high-profile programming training today focuses on web languages like HTML, CSS and JavaScript. But have you ever wanted to train yourself in a more traditional language like Java? If so, you should have a read through this brand new article.
https://www.codeconquest.com/training/java/
This article outlines 5 of our top Java training recommendations. There's online training from lynda.com and some specialist books too.
Here's the link again…
https://www.codeconquest.com/training/java/
Future of Programming
If you have 30 minutes handy, you might like to listen to this talk titled 'The Future of Programming'. The talk is by Bret Victor and was recently delivered at the DBX Conference in San Francisco. Victor explores the innovation that has happened in this field over the past 40 years.
View the talk at…
Quotation of the Week
"Coders change the world. They build new, amazing things faster than ever before. Anyone with imagination can learn to write code."
– Jeff Wilke
SVP Consumer Business, Amazon.com
Sincerely,
The Code Conquest Team
Recommended Training – Treehouse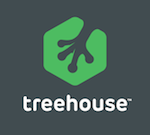 Although this site recommends various training services, our top recommendation is Treehouse.
Treehouse is an online training service that teaches web design, web development and app development with videos, quizzes and interactive coding exercises.
Treehouse's mission is to bring technology education to those who can't get it, and is committed to helping its students find jobs. If you're looking to turn coding into your career, you should consider Treehouse.
Disclosure of Material Connection: Some of the links in the post above are "affiliate links." This means if you click on the link and purchase the item, I will receive an affiliate commission. Regardless, I only recommend products or services I use personally and believe will add value to my readers.