Subscribe to Code Conquest
If you haven't already, the first thing you should do is claim your free subscription to the Code Conquest newsletter. Enter your email address below to be regularly notified of additions and changes to the site. We won't spam you, and you can unsubscribe at any time.
Code Conquest Newsletter #5
Mar 20, 2013
GitHub is a popular free hosting service for code projects. Code projects on GitHub are powered by Git, a 'revision control' system that lets you collaborate with others and track changes in your project.
GitHub is a good tool to have in your arsenal, but it can be a bit hard to figure out. That's why GitHub has made a free, interactive training tutorial on Git, called Try Git. The tutorial teaches you the basic commands of Git and how to get your first project set up on GitHub.
Try Git may not make you a master of GitHub, but it does give you that push you need to get started.
Codecademy Plans PHP Training
The hugely popular provider of free coding training, Codecademy, is assembling a new series on PHP, the world's most popular scripting language. There's only one lesson at the moment, and Codecademy has turned to crowdsourcing to get the series completed.
See what you think of it at:
http://www.codecademy.com/tracks/php/
Quotation of the Week
"Whether we're fighting climate change or going to space, everything is moved forward by computers, and we don't have enough people who can code … why wait when we can teach everyone to code now!"
– Richard Branson
Must dash,
The Code Conquest Team
Recommended Training – Treehouse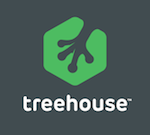 Although this site recommends various training services, our top recommendation is Treehouse.
Treehouse is an online training service that teaches web design, web development and app development with videos, quizzes and interactive coding exercises.
Treehouse's mission is to bring technology education to those who can't get it, and is committed to helping its students find jobs. If you're looking to turn coding into your career, you should consider Treehouse.
Disclosure of Material Connection: Some of the links in the post above are "affiliate links." This means if you click on the link and purchase the item, I will receive an affiliate commission. Regardless, I only recommend products or services I use personally and believe will add value to my readers.