Welcome to the March Newsletter!
Hello, subscribers! It has been a great year so far, hasn't it?
To kick it off right, we're going to share a joke that only programmers will get.
Why did the programmer quit his job?
Because he didn't get arrays! Get it? Oh well, we thought it was funny!
Let's dive right into the juicy stuff!
New Content on Code Conquest!
In our free tutorials and training section, we added and Ruby on Rails! If the language is new to you then you're in for a real treat!
Here's a sneak peak at the Ruby tutorial.
Of course, this is not meant to replace our , but instead to compliment them.
Over the next few months, we'll be adding a lot more introductory – and free – tutorials on languages such as jQuery, MySQL, Python, Swift, and more! Stay tuned for some really exciting stuff!
For now, enjoy the new Ruby tutorial and be sure to let us know what you think!
Popular Easter Eggs!
In the spirit of Easter, we're going to take a look at some popular web and software Easter eggs (not the chocolate kind). Most of these things are just fun little tidbits you can take a look at the next time you have a particular app or website open.
Google
As you may know, Google is notorious for hiding Easter Eggs in their services, apps and software. Some of the better-known secrets include:
In Chrome or Firefox type "do a barrel roll" in the search results bar. The same thing also happens when you search for "z or r twice" which is a reference to the original Star Fox on Nintendo 64.
Search for "Atari breakout" and then click the "images" button.
Search for the word "askew" and watch the screen.
Search for "blink HTML" and enjoy!
Search for "Google in 1998" for some old school fun!
Type "zerg rush" in the search bar. Make sure you're prepared!
Searching for "flip a coin" will result in a Google card that shows an animated coin being flip. Handy if you don't have a coin around but still need to use a coin flip! You can also do something similar by searching for "roll a die".
If you're a Hitchhiker's Guide to the Galaxy fan you'll love this next one. Type "the answer to the ultimate question of life, the universe, and everything" in the search results.
Searching for "once in a blue moon" will display 1.16699016 × 10−8 hertz as an answer, which equals about 2.7 years. Resourceful readers will recognize that 2.7 years is exactly the time between blue moons.
Type "Google Pacman" into the search results. Don't lose track of time!
Microsoft Word
If you type "=rand(4,4)" in Microsoft Word and then press the enter key four random paragraphs will appear.
Google Street View
Navigate to the Earl's Court Underground station in Google Street View. Take note of the recognizable, old-fashioned police phone box. Press the up arrow key to move forward and enter the phone booth, and you'll be presented with a lovely Dr. Who treat!
You can get to the necessary place in Google Street View .
Chrome's Dinosaur Game
If you open up Google Chrome when your computer has no connection you'll see a silly looking T-Rex that signifies something went wrong. Just press an arrow key and you'll be presented with a fun, addictive endless running game featuring – you guessed it – dinosaurs!
Deals
If you miss our newsletter or want a more recent update you can always head on over to! You can also sign up for Deal notifications and alerts by using the form at the top of the page.
Currently, Udemy is running a fantastic deal for the Complete Web Developer Course (2.0); normally $199, you can subscribe to the course for just $24! Can't beat that! Better hurry up, though, the deal ends April 1st! Enter Discount Code: PERCIVAL2
We also have some great – long running – hosting deals through Bluehost and Host Gator if you're interested! Set up any new web hosting account with unlimited bandwidth for just $3.95 – $5.95 a month!
FYI – We send reminder notifications to users on our Deals list so you never miss a great opportunity to learn for less! Sign up today.
New in 2016
We have a lot planned for 2016!
Be sure to stay subscribed to our monthly newsletter or you'll miss the following:
Information and links to new content (with exclusive access where applicable).
Coding tips and cheat sheets to help you streamline development work!
Current and upcoming deals on code training courses, books, and more!
Upcoming content and future plans!
Relevant programming news we think you might find interesting!
If you enjoy the quality content we offer at CodeConquest then surely you'll enjoy our newsletters! Good thing you're already subscribed. 😉
Suggestions
If you have any suggestions for improvement or new features you'd like to see, just reply to this email!
The Team at CodeCoquest.com
Recommended Training – Treehouse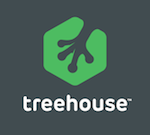 Although this site recommends various training services, our top recommendation is Treehouse.
Treehouse is an online training service that teaches web design, web development and app development with videos, quizzes and interactive coding exercises.
Treehouse's mission is to bring technology education to those who can't get it, and is committed to helping its students find jobs. If you're looking to turn coding into your career, you should consider Treehouse.
Disclosure of Material Connection: Some of the links in the post above are "affiliate links." This means if you click on the link and purchase the item, I will receive an affiliate commission. Regardless, I only recommend products or services I use personally and believe will add value to my readers.