Subscribe to Code Conquest
If you haven't already, the first thing you should do is claim your free subscription to the Code Conquest newsletter. Enter your email address below to be regularly notified of additions and changes to the site. We won't spam you, and you can unsubscribe at any time.
Code Conquest Newsletter #23
July 31, 2013
New at Code Conquest this week is a set of top iOS training recommendations.
https://www.codeconquest.com/training/ios/
What's iOS training? It's many things:
Objective-C programming language
Cocoa programming framework
Xcode IDE
How to submit to the App Store
Basically, iOS training teaches you everything you need to know to create your very own iPhone or iPad app. To find out about the best iOS training, click the below link…
https://www.codeconquest.com/training/ios/
Beginner iOS Tutorial
Sticking with the theme of iOS training, here's a free beginner iOS tutorial – in the form of a 3-part blog post. The tutorial, written by Mike Jaoudi at RayWenderlich.com, walks you through how to make a simple iPhone game.
Here's the link to part 1:
http://www.raywenderlich.com/38557/learn-to-code-ios-apps-welcome-to-programming
Quotation of the Week
"Our programmers are our artists. They write beautiful code that millions of our travelers start to play with, to use, to help them travel better. It's a profound sense of power and satisfaction to have your work affect so many, so quickly, across the globe."
– Dara Khosrowshahi
CEO, Expedia, Inc.
Best of luck,
The Code Conquest Team
Recommended Training – Treehouse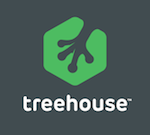 Although this site recommends various training services, our top recommendation is Treehouse.
Treehouse is an online training service that teaches web design, web development and app development with videos, quizzes and interactive coding exercises.
Treehouse's mission is to bring technology education to those who can't get it, and is committed to helping its students find jobs. If you're looking to turn coding into your career, you should consider Treehouse.
Disclosure of Material Connection: Some of the links in the post above are "affiliate links." This means if you click on the link and purchase the item, I will receive an affiliate commission. Regardless, I only recommend products or services I use personally and believe will add value to my readers.