Subscribe to Code Conquest
If you haven't already, the first thing you should do is claim your free subscription to the Code Conquest newsletter. Enter your email address below to be regularly notified of additions and changes to the site. We won't spam you, and you can unsubscribe at any time.
Code Conquest Newsletter #12
May 15, 2013
We're glad you opened up this email because we've got some useful stuff to share with you.
Firstly, we just want to make doubly sure that you've read newsletter #11 (May 1, 2013). In that issue, we shared no fewer than 16 new coding articles that we recently added to the Code Conquest website. Make sure you go and check out these new articles, because they contain plenty of useful info to help you learn code.
Still, as useful as these articles are, we'd be kidding you if we said Code Conquest was the only useful coding resource on the Net. That's why we've added a brand new page called Useful Coding Links.
This page contains over 100 links to other useful coding resources, tools and websites on the Internet.
(That's even more than the number of times we've said the word 'useful' so far in this email)
The links include:
articles and blog posts on learning code
links to apps created by self-taught coders
documentation resources
coding languages, frameworks and pre-processors
coding training
text editors and tools
videos on learning code
other coding websites
Discover these resources at…
https://www.codeconquest.com/programming-links/
How to Run a Web Design Business
We've recently received news that Treehouse is adding a new Deep Dive to its training library.
The Deep Dive is called 'How to Run a Web Design Business' and will be taught by Paul Boag, co-founder of web design agency Headscape. In the course, Paul will explain how you can turn your coding skills into a freelance web design business.
The new course arrives at Treehouse in June. In the meantime, you can learn more about Treehouse by reading our Treehouse review…
https://www.codeconquest.com/reviews/treehouse/
Quotation of the Week
"The programmers of tomorrow are the wizards of the future. You're going to look like you have magic powers compared to everybody else."
– Gabe Newell
Back next week,
The Code Conquest Team
Recommended Training – Treehouse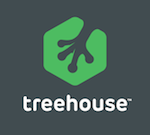 Although this site recommends various training services, our top recommendation is Treehouse.
Treehouse is an online training service that teaches web design, web development and app development with videos, quizzes and interactive coding exercises.
Treehouse's mission is to bring technology education to those who can't get it, and is committed to helping its students find jobs. If you're looking to turn coding into your career, you should consider Treehouse.
Disclosure of Material Connection: Some of the links in the post above are "affiliate links." This means if you click on the link and purchase the item, I will receive an affiliate commission. Regardless, I only recommend products or services I use personally and believe will add value to my readers.