Subscribe to Code Conquest
If you haven't already, the first thing you should do is claim your free subscription to the Code Conquest newsletter. Enter your email address below to be regularly notified of additions and changes to the site. We won't spam you, and you can unsubscribe at any time.
Code Conquest Newsletter #8
Apr 10, 2013
After sharing some coder success stories in previous issues of the newsletter, we decided to share this. It's a collection of success stories, from people just like you – who have successfully learnt code. The collection was put together by online coding training provider Treehouse.
Here are some highlights:
Patrick learned to code and found a job he loves: Patrick Devins had experimented with code in high school, but had never taken it any further. He has never liked a single job he has had, but after increasing his skill set with Treehouse, has recently landed a job as a front-end web developer. Patrick loves his new job and can't wait to come into work each day.
Bryan learned HTML and CSS and landed a job as a UX designer: Bryan Zavestoski graduated with an economics degree, but decided he wanted to do something more creative. He turned to Treehouse, where he has learnt about HTML, CSS and even Ruby on Rails. Through Treehouse, Bryan landed a job with Chop Dawg Studios doing UI and UX design.
Toby built his first app and learned in-demand skills: 2 years ago, Toby Powell decided he wanted to make iPhone apps. He tried learning from books, but found the process too frustrating. Since trying out Treehouse's training, he has been able to successfully learn the iOS development skills he was seeking. He's now a confident coder.
You can read the success stories in full at the Treehouse website, which you can find out more about through the below link:
https://www.codeconquest.com/reviews/treehouse/
Learning Code – Where to Start
This recently updated article is a must-read if you're yet to start learning code. You have the choice of many different coding languages and technologies – and it can be hard to decide what to learn.
We recommend that you start by learning the basic web development technologies. In the article you'll find out why. Read the updated article at…
https://www.codeconquest.com/what-is-coding/where-to-start/
Code Conquest Content Update #3
The new content continues to be churned out at Code Conquest. Since the last update, we've written a new article entitled How to Learn Web Design. We have also written four code tutorials covering HTML, CSS, JavaScript and PHP. They'll be live on the site soon.
Keep reading the newsletter throughout the month of April for more updates!
Quotation of the Week
"Hear that? That was the sound of a hundred programmers vomiting in rage. Ignore them; they've forgotten how hard it is to start out with next to no knowledge, when everything feels unfamiliar and frustrating."
– Fred K. Schott
Enjoy your day,
The Code Conquest Team
Recommended Training – Treehouse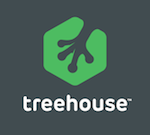 Although this site recommends various training services, our top recommendation is Treehouse.
Treehouse is an online training service that teaches web design, web development and app development with videos, quizzes and interactive coding exercises.
Treehouse's mission is to bring technology education to those who can't get it, and is committed to helping its students find jobs. If you're looking to turn coding into your career, you should consider Treehouse.
Disclosure of Material Connection: Some of the links in the post above are "affiliate links." This means if you click on the link and purchase the item, I will receive an affiliate commission. Regardless, I only recommend products or services I use personally and believe will add value to my readers.