Treehouse recently launched an exciting new certification program for aspiring developers, which they have taken to calling the Techdegree.
–> See our Treehouse Review here <--
Naturally, we know you'll have a lot of of questions about this new program, so we put together this post to help you get acquainted.
What Is the Techdegree Program?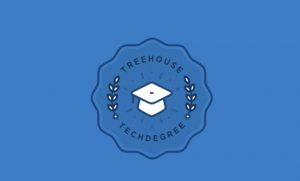 Techdegree is an alternative to traditional schooling and certification programs. After completing a Treehouse Techdegree in a topic of your choosing, you will have earned a certification from the company that can be used to prepare for employment in the development world.
Simply put, Techdegree is an educational program that aims to teach students through unique programming projects, mentorship opportunities, example portfolio projects, code reviews, traditional courses, and of course a final proctored exam.
Ultimately, once you've completed a Techdegree in a particular subject you will be armed with all the necessary tools required to enter the workforce.
How Do I Sign Up?
Unfortunately, the Techdegree program is only open to a select group of Treehouse students at the moment. The program has yet to be announced to the public. It will be opened up for everyone at a future date, which the Treehouse team has yet to disclose.
This means if you are an existing Treehouse student – with an active subscription – you get first dibs.
Treehouse claims they "only have a limited amount of space" even for the initial wave, so be sure to sign-up quickly if you're interested in being one of the Techdegree pioneers.
What Topics or Languages Can I Choose?
At the moment, the languages that Treehouse offers a Techdegree for include the following:
Front End Web Development (HTML, CSS, and JavaScript)
Full Stack JavaScript
Java Web Development
Python Web Development
iOS Development
Android Development
It's likely they will offer additional subjects when the service officially opens for everyone.
How Long Does a TechDegree Program Take to Complete?
The length of time a Techdegree takes to complete depends on the topic of choice. Certain languages require a bit more time to master.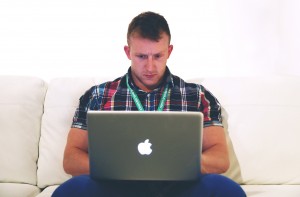 The general pattern is this: Students submit projects every two weeks for a review. If the project passes on the first try and doesn't require further editing, you can move on to the next project in the curriculum. If you master every project on the first try, you could complete a Techdegree in about six months.
Because it's unlikely that you will master every project, so you should plan for a longer educational course (that's not to say it isn't possible to complete a course program in six months).
The Treehouse team estimates that it will take approximately this amount of time to complete each of the programs:
Front End Web Development will take 150-190 hours
Full Stack JavaScript will take 240-280 hours
iOS will take 220-260 hours
Android will take 150-190 hours
Java Web Development will take 200-240 hours
Python Web Development will take 190-230 hours
How Are the Courses Different from Regular Treehouse Courses?
Interestingly, they're not. The Techdegree courses are the same courses you would take with a regular Treehouse subscription. However, there are some additional features that make Treehouse's new certification program more enticing for those interested in working in the development world.
For starters, every Techdegree course has a final proctored exam. These exams last for a total of two hours and will test your knowledge of everything you learned, and they're no cakewalk either. After passing the exam you earn a certificate that you can show employers, something you don't receive normally from completing a Treehouse course.
In addition, Techdegree courses have additional projects you must complete throughout the course. These projects – of which there are 12 – can be used in your professional portfolio to show potential employers examples of your technological prowess.
Since one of the first things employers look for is experience, this will help you land a job faster after completing the program(s).
What Additional Features Does the Techdegree Program Offer?
Most of the features we've already discussed in detail, but we'll briefly outline them again here, just to reiterate.
From every Treehouse Techdegree program, you can expect the following:
12 Custom projects to reinforce your understanding of the language

These completed projects can be displayed in your portfolio for potential employers

Learn to code with real-world tools such as in IDE or development studio
Personalized feedback for all work and projects
An exclusive community for Techdegree subscribers
One-on-one mentorship opportunities through video chats with a mentor/professor
A final proctored exam leading to an official certificate
If you'd like more information on getting a Treehouse techdegree, you can head to the official portal, or you can check out our Treehouse Techdegree review.
Recommended Training – Treehouse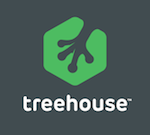 Although this site recommends various training services, our top recommendation is Treehouse.
Treehouse is an online training service that teaches web design, web development and app development with videos, quizzes and interactive coding exercises.
Treehouse's mission is to bring technology education to those who can't get it, and is committed to helping its students find jobs. If you're looking to turn coding into your career, you should consider Treehouse.
Disclosure of Material Connection: Some of the links in the post above are "affiliate links." This means if you click on the link and purchase the item, I will receive an affiliate commission. Regardless, I only recommend products or services I use personally and believe will add value to my readers.