Data analytics has gained popularity in recent years as one of the most sought skills. Although there are specific jobs for data analysts, it's a must know skill for every person who wants to excel in their life. In this article, we will discuss the importance of data analytics in MBA in the field of operations, finance, marketing, human resources and information technology.
Importance of data analytics in MBA Finance
In finance, data has a huge impact on the business. Let us see how we can use data analytics in finance.
Risk management: As a risk manager, you will need to identify and analyze the business risks and find solutions for them. For this, you will need to analyze credit risks, liquidity, capital risks along with the market trends. In such cases, knowledge of data analytics is a must.
Consulting: As a consultant, you need to provide solutions to businesses to increase their performance. Here, data analytics can help you in analyzing buying behavior o and the trends followed by other companies so that you can provide a robust solution to the business problems.
Investment Banking: As an investment banker, you are required to manage funds of your clients in such a way that their profits can be maximized. To facilitate this task, data analysis can be used to build time series forecasting models, for portfolio evaluation and for predictive analytics so that you can make informed decisions.
for
Human Resources Management is generally considered to be a field that is based on theoretical concepts and it has very little to do with the data. But this is not true for the current scenario. Let us look at some of the example use cases of data analytics in HR.
HR Analytics: As a HR Analyst, you will need to analyze the data about turnover and cost of optimization to device strategy for management of the workforce of the company.
Compensation and Benefits Management: Compensations are one of the most motivating factors for any employee. Nowadays, if you are working as a compensation and benefits manager, you will need to keep track of recent trends in compensation in the market. This will help your organization to create a better compensation strategy that will help the organization in hiring and retaining better employees.
HR Recruitment: If you are a HR recruitment professional, you will need to hire employees to fulfill the staffing needs of your organization. You will also need to do regular performance reviews of existing employees. Although your interactions with data will be minimal, you will need to understand the targets to be set for the employees.
Importance of data analysis in Operations
Operations form the backbone of any enterprise. A person with expertise in operations is responsible for managing different aspects of a business such as planning, production, services and maintenance. Let us see how data analytics can be used in MBA operations.
Recommended Training – Treehouse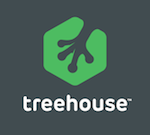 Although this site recommends various training services, our top recommendation is Treehouse.
Treehouse is an online training service that teaches web design, web development and app development with videos, quizzes and interactive coding exercises.
Treehouse's mission is to bring technology education to those who can't get it, and is committed to helping its students find jobs. If you're looking to turn coding into your career, you should consider Treehouse.
Logistics Management: As a logistics manager, you will be responsible for managing the distribution of goods and services in the business. You will need to ensure that supply of products is not disturbed and the stock does not become empty. At the same time, you will also be responsible for cost optimization and delivery of products to the right customer at the correct time. You can use data analytics to create demand forecasts, perform predictive analytics, route optimization, and ensure supply chain visibility.
Procurement: As a procurement manager, you will be responsible for purchasing raw materials for your company at reasonable prices and for ensuring efficiency in the production process. Here, you can use data analytics to extract more value from the sourcing process, get the best quality products at best prices, tap the unstructured data and to create spend analytics.
Supply Chain Analysis: As a supply chain analyst, you will use quantitative and analytical study of data to understand the critical aspects of the supply chain so that changes can be made. Here, Data analytics can be used for data collection and its analysis to suggest better methods based on predictive analytics.
Importance of data analysis in Marketing
Marketing is one of the areas where data analytics has immense scope for use of data analytics. Let us look at the following uses.
Digital marketing: Nowadays, Digital platforms like Facebook, twitter,and reddit generate lots of data that can be used to analyze interests of people. This will help in running personalized marketing campaigns.
Market Research: As a market researcher, you will need to collect data from consumers, competitors and social media platforms. You will also need to analyze the data using data analytics tools to produce actionable insights.
Content Marketing: In content marketing, companies need to provide readers with what they are looking for so that they can engage with them. Although, you will be dealing with only tertiary data while working as a content marketer.
Importance of data analysis in MBA IT
Information Technology professionals are the backbone of today's digital economy. If we talk about data analytics, following are the important use cases for IT professionals.
IT Analyst: As an IT analyst, you will be responsible for designing and implementing tools for collecting and analyzing data. The data may include reviews, customer inputs, marketing data, etc.
Database Administration: If you are working as a database administrator, you will need to ensure the safety and security of the data. Although this field is not directly related to data analytics, having knowledge of database management systems is important for you to analyze data as most companies store their data in relational databases.
Data Analysis: If you are going to fill in the shoes of a data analyst, your job will be to analyze the available data to produce useful insights that are useful for business decisions.
Conclusion
In this article, we have discussed various use cases that show the importance of data analytics in MBA. If you are a management student, you should learn to code and audit some data analytics courses so that you can perform data analysis in your respective jobs. You can learn python or R as the preferred programming language besides the basics of data analysis. discusses the importance of data analytics in various management domains.
Disclosure of Material Connection: Some of the links in the post above are "affiliate links." This means if you click on the link and purchase the item, I will receive an affiliate commission. Regardless, I only recommend products or services I use personally and believe will add value to my readers.