Welcome to the May Newsletter!
Hello, subscribers! Summer is nearly upon us! Are you ready?
While you're here, what do you call a programmer who hails from Finland?
Nerdic! Get it?
Enough with the jokes, let's get to the good stuff!
So, You Want to Be a Coder?
Do you have a child that is interested in learning to code? If so, check this out!Code Conquest's very own, Chris Kite, was interviewed about how he learned to code and his motivations for doing so.His insights were included in a book called 
So, You Want to Be a Coder?: The Ultimate Guide to a Career in Programming, Video Game Creation, Robotics, and More! (Be What You Want).
It's an excellent book for anyone to read, but the content is suitable for younger audiences, as well!Take a look! We think you'll be pleasantly surprised!
New Content on Code Conquest!
In our free tutorials and training section, we added an in-depth tutorial on Swift, Objective-C, and Apple/iOS development! If these topics are new to you then you're in for a real treat!
Here's a sneak peak at the Swift tutorial.
Cheat Sheets are Coming!
We've been working diligently behind the scenes to put together some useful programming and language cheat sheets for everyone!
Ultimately, they will be a useful reference while training, developing, or just working with languages of any kind. If you've ever found yourself referencing online cheat sheets or large textbooks, then these will make things a lot more convenient. That's for sure!
They're not live just yet, but they will be available over the next few weeks! Stay tuned!
Deals
We just received a new deal from the Linux Foundation for $150 off their Linux Networking & Administration course. Learn how to do the following:
How to design, deploy and maintain a network running under Linux.
How to administer the network services.
The skills to create and operate a network in any major Linux distribution.
How to securely configure the network interfaces.
How to deploy and configure file, web, email and name servers.
We also have some exclusive deals for learn to code programs through Udemy and Treehouse! Check them out!
FYI – We send reminder notifications to users on our Deals list so you never miss a great opportunity to learn for less! Sign up today.
Suggestions
If you have any suggestions for improvement or new features you'd like to see, just reply to this email!
The Team at CodeConquest.com
Recommended Training – Treehouse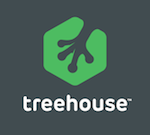 Although this site recommends various training services, our top recommendation is Treehouse.
Treehouse is an online training service that teaches web design, web development and app development with videos, quizzes and interactive coding exercises.
Treehouse's mission is to bring technology education to those who can't get it, and is committed to helping its students find jobs. If you're looking to turn coding into your career, you should consider Treehouse.
Disclosure of Material Connection: Some of the links in the post above are "affiliate links." This means if you click on the link and purchase the item, I will receive an affiliate commission. Regardless, I only recommend products or services I use personally and believe will add value to my readers.