Subscribe to Code Conquest
If you haven't already, the first thing you should do is claim your free subscription to the Code Conquest newsletter. Enter your email address below to be regularly notified of additions and changes to the site. We won't spam you, and you can unsubscribe at any time.
Happy New Year!!
In our final newsletter of 2015 we want to make it the best by sharing our most popular content from 2015 and letting you in on some upcoming opportunities that will help you achieve your goals in 2016!
Top Articles in 2015
Here is a summary of our most popular content this year.
1) What is Coding?
2) Free Binary Tutorial
3) Ideas For Programming Projects
4) How to Become a Programmer in 6 Months
5) The Top 50 Websites to Learn Javascript
2016 Goals
At Code Conquest we have our goals set for 2016, but have you thought about yours? What do you want to learn in 2016? Do you have a New Year's Resolution dedicated to coding? If so, we know of some great deals coming your way that will help you achieve them.
For a limited time, Udemy.com will be offering all of their courses for only $10. Understand, most of their popular courses sell for $200-$300 and are very good. If you've never heard of Udemy.com, they offer a wide variety of instructor based video/text instruction that is rated by users.
Topics include Web and Mobile Development, PHP, Ruby, Python, MySQL, Javascript and much more. If you have a goal to learn one of these languages, these deals are tough to pass up.
To sign up for Deal notifications including this and others, use the form at the top of this page. –> Deals
Sign up today and receive an email reminder when Udemy starts their $10 course sale.
FYI – We send reminder notifications to users on our Deals list so you never miss a great opportunity to learn for less! Sign up today.
FUN
Has anyone tried the Python Challenge? Check it out for a little fun –> Python Challenge
New in 2016
We have a lot planned in 2016! Some of which we can't tell you about until we launch, but other goals of ours are to greatly expand our instructional content, introduce quizzes and exercises, release some handy cheat sheets for beginner programmers, more reviews and a place where our readers can interact! It will be a busy year and we are glad you are a part of it!
Suggestions
If you have any suggestions for improvement or new features you'd like to see, just reply to this email!
Thanks and have a great New Year!
The Team at CodeCoquest.com
Recommended Training – Treehouse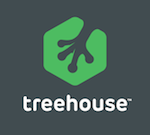 Although this site recommends various training services, our top recommendation is Treehouse.
Treehouse is an online training service that teaches web design, web development and app development with videos, quizzes and interactive coding exercises.
Treehouse's mission is to bring technology education to those who can't get it, and is committed to helping its students find jobs. If you're looking to turn coding into your career, you should consider Treehouse.
Disclosure of Material Connection: Some of the links in the post above are "affiliate links." This means if you click on the link and purchase the item, I will receive an affiliate commission. Regardless, I only recommend products or services I use personally and believe will add value to my readers.