Subscribe to Code Conquest
If you haven't already, the first thing you should do is claim your free subscription to the Code Conquest newsletter. Enter your email address below to be regularly notified of additions and changes to the site. We won't spam you, and you can unsubscribe at any time.
Code Conquest Newsletter #28
September 3, 2013
Discussions about coding training tend to be dominated by sites like Codecademy and Treehouse, right? It's a shame that other quality training sites like lynda.com don't often get a look in. That's why we decided to add lynda.com to our set of training reviews at codeconquest.com.
Although it's not so well-known, lynda.com has actually been around since 1995. It was a pioneer in online technology training and now has over 300 coding courses in its Developer Training library. We've just added the review to the site and would love for you to take a quick read. Enjoy!
Here's the review:
https://www.codeconquest.com/reviews/lynda-developer-training/
Quotation of the Week
"Learning to code will be a huge booster for your future, no matter what your professional plans may be. Learning to code will also make you extremely cool!"
– Max Levchin
CEO, PayPal
Thanks,
The Code Conquest Team
Recommended Training – Treehouse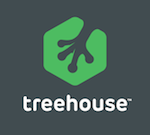 Although this site recommends various training services, our top recommendation is Treehouse.
Treehouse is an online training service that teaches web design, web development and app development with videos, quizzes and interactive coding exercises.
Treehouse's mission is to bring technology education to those who can't get it, and is committed to helping its students find jobs. If you're looking to turn coding into your career, you should consider Treehouse.
Disclosure of Material Connection: Some of the links in the post above are "affiliate links." This means if you click on the link and purchase the item, I will receive an affiliate commission. Regardless, I only recommend products or services I use personally and believe will add value to my readers.