Subscribe to Code Conquest
If you haven't already, the first thing you should do is claim your free subscription to the Code Conquest newsletter. Enter your email address below to be regularly notified of additions and changes to the site. We won't spam you, and you can unsubscribe at any time.
Code Conquest Newsletter #6
Mar 27, 2013
You know you can edit Wikipedia – but do you know that you can now program it too?
Since last week, Wikipedia has made it possible for anyone around the world to write their own editing scripts, using the coding language Lua. Lua is now powering Wikipedia's many content templates and is making it easier for contributors to automate their edits.
But what does this mean for you? If you're looking for a outlet where you can try your hand at some real-world coding, this might just be up your alley. It's a great way to explore exactly how the coding concepts you're learning are applied in actual software.
Or, if you've yet to start coding, why not start here? Now you can practice your coding while you read up on your ancient history!
Learn how to program Wikipedia with Lua here…
http://en.wikipedia.org/wiki/Help:Lua_for_beginners
Or, find out more here…
http://www.wired.com/wiredenterprise/2013/03/wikipedia-lua/
Code Conquest Content Update #2
In March 13′s newsletter, you might remember that we gave you a bit of a teaser regarding new content we're adding to the site. We announced that we had written a new article under the title "How to Become a Coder in 6 Months".
Since then, we've also written "What Most Coding Training Doesn't Cover", and as you read this we're working hard on "How to Learn Web Development".
Remember to keep reading the newsletter over the coming weeks for more updates!
Newsletter Feedback
We've been running the Code Conquest Newsletter for a while now and so we thought it was time to get some of your feedback. Whether you've been on the mailing list from the start, or whether you've just joined recently, we're sure you've got something to say!
What do you like in the newsletter? What don't you like? What would you like to see more of in future issues?
Just reply to this email to send us your thoughts. Let's turn this into the best coding newsletter on the net!
Quotation of the Week
"Learning to write programs stretches your mind, and helps you think better, creates a way of thinking about things that I think is helpful in all domains."
– Bill Gates
Peace,
The Code Conquest Team
Recommended Training – Treehouse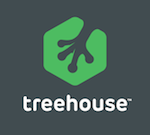 Although this site recommends various training services, our top recommendation is Treehouse.
Treehouse is an online training service that teaches web design, web development and app development with videos, quizzes and interactive coding exercises.
Treehouse's mission is to bring technology education to those who can't get it, and is committed to helping its students find jobs. If you're looking to turn coding into your career, you should consider Treehouse.
Disclosure of Material Connection: Some of the links in the post above are "affiliate links." This means if you click on the link and purchase the item, I will receive an affiliate commission. Regardless, I only recommend products or services I use personally and believe will add value to my readers.