Welcome to the July Newsletter!
Hello, subscribers!
It's a shame that summer is almost over, isn't it? It goes by so fast!
To cheer you up, we have another programming joke for you!
What do computers and air conditioners have in common?
They both become useless when you open windows.
Hah, that's a good one!
Accelerated Mobile Pages are Live in Google Search!
Not long ago, Google announced the AMP (Accelerated Mobile Pages) initiative. It's a collective effort between web developers, providers and content creators to optimize the mobile browsing ecosystem.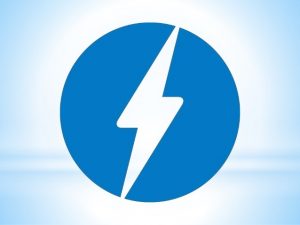 If you didn't know already, Google Search now favors AMP-enabled pages. The listings will appear at the top of search results in a unique featured carousel.
It's time to start converting your pages to AMP format! But we don't expect you to do it alone.
If you'd like to learn more, feel free to read our blog post on AMPTutorial.com a new dedicated support portal!
Job Boards!
We thought it would be great idea to host a few job listings for aspiring developers! You already come to Code Conquest for everything else related to coding, so why not?
If you're looking for work, be sure to pay a visit to the new programmer job listings. We have job opportunities available for the following fields:
Language Cheat Sheets are Here!
Our language cheat sheets are live!
They contain a collection of notes, facts, and commands you can reference at any given time. Think of them as a study card, but for programming. They're handy when you find yourself stuck and need help getting past an error.
Here are all the languages we support:
Beginner Coding Quizzes!
Want to test your knowledge of a specific language or topic? Give our free coding quizzes a try!
Each quiz has a total of 10 questions picked at random from a larger pool, and they're all multiple choice. It's a different test every time you take it!
Deals
Interested in becoming a game developer or creating your own video game? Udemy has a great selection of free and affordable courses that will teach you the following:
Coding your first game using JavaScript, Unity or C++.
How to create a pixel platformer in HTML5.
iOS game development with Swift 2.0.
Building mobile games with Corona SDK.
Unity 2D and 3D game development.
We also have some exclusive deals for learn to code programs through Udemy and Treehouse! Check them out!
FYI – We send reminder notifications to users on our Deals list so you never miss a great opportunity to learn for less! Sign up today.
Suggestions
If you have any suggestions for improvement or new features you'd like to see, just reply to this email!
The Team at CodeConquest.com
Recommended Training – Treehouse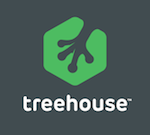 Although this site recommends various training services, our top recommendation is Treehouse.
Treehouse is an online training service that teaches web design, web development and app development with videos, quizzes and interactive coding exercises.
Treehouse's mission is to bring technology education to those who can't get it, and is committed to helping its students find jobs. If you're looking to turn coding into your career, you should consider Treehouse.
Disclosure of Material Connection: Some of the links in the post above are "affiliate links." This means if you click on the link and purchase the item, I will receive an affiliate commission. Regardless, I only recommend products or services I use personally and believe will add value to my readers.