Welcome to the June Newsletter!
Hello, subscribers!
Here's a good one for you aspiring coders and programmers!
3 SQL walked into a NoSQL bar. A little while later… they walked out.
Because they couldn't find a table!
Get it?
Enough with the jokes, let's get to the good stuff!
Apple Introduces Swift Playgrounds
Apple recently launched Swift Playgrounds, a new mobile platform that will give everyone the chance to learn the language that powers their devices. More specifically, Playgrounds is an app, for the iPhone and iPad, that will teach children – and adults – how to code.
Apple demoed the new platform on stage at WWDC, showing how lessons in Playgrounds work.
One of the demo lessons had users learning how to manipulate weight, gravity, and size using code. This was done during an emoji-stacking game. As players made changes to the code, it would change how the game behaved and operated.
There are lots of little interactive lessons like this to teach folks how to code in a fun, intuitive way. The idea is to spice up the experience, by making it a bit more interesting than just reading a textbook.
It's an exciting prospect. If you'd like to learn more, feel free to read our blog post on the news!
Treehouse Offers TechDegrees
Techdegree is an alternative to traditional schooling and certification programs. After completing a Treehouse Techdegree in a topic of your choosing, you will have earned a certification from the company that can be used to prepare for employment in the development world.
Read our full coverage here – TechDegree blog post
Read our TechDegree review here – TechDegree review
New Content on Code Conquest!
In our free tutorials and training section, we added a bunch of in-depth tutorials on Ruby, jQuery, Swift Python, and more! If these topics interest you then you're in for a real treat!
Here's a complete list of all the free tutorials we now offer!
Language Cheat Sheets are Here!
We've been working diligently to put together some useful programming and language cheat sheets for everyone!
Programming is not easy, especially if you're not good at memorizing common syntax. Depending on the language you are working with, you must remember your fair share of syntax, commands, and functions. Even if you work with code every day, it's information that's easy to forget.
That's exactly what our cheat sheets are for. They contain a collection of notes, facts, and commands you can reference at any given time. Think of them as a study card, but for programming. They're handy when you find yourself stuck and need help getting past an error.
Here are all the languages we support:
Beginner Coding Quizzes!
Want to test your knowledge of a specific language or topic? Give our free coding quizzes a try! Each quiz has 10 questions total picked at random from a larger group, and they're all multiple choice. Every time you take the test it will be slightly different.
Deals
From the Linux Foundation, we still have the $150 off their Linux Networking & Administration course. Learn how to do the following:
How to design, deploy and maintain a network running under Linux.
How to administer the network services.
The skills to create and operate a network in any major Linux distribution.
How to securely configure the network interfaces.
How to deploy and configure file, web, email and name servers.
Direct to Deal link -> $150 off Linux Networking & Administration
We also have some exclusive deals for learn to code programs through Udemy and Treehouse! Check them out!
FYI – We send reminder notifications to users on our Deals list so you never miss a great opportunity to learn for less! Sign up today.
Suggestions
If you have any suggestions for improvement or new features you'd like to see, just reply to this email!
The Team at CodeConquest.com
Recommended Training – Treehouse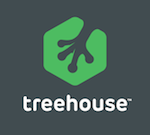 Although this site recommends various training services, our top recommendation is Treehouse.
Treehouse is an online training service that teaches web design, web development and app development with videos, quizzes and interactive coding exercises.
Treehouse's mission is to bring technology education to those who can't get it, and is committed to helping its students find jobs. If you're looking to turn coding into your career, you should consider Treehouse.
Disclosure of Material Connection: Some of the links in the post above are "affiliate links." This means if you click on the link and purchase the item, I will receive an affiliate commission. Regardless, I only recommend products or services I use personally and believe will add value to my readers.