Welcome to the April Newsletter!
Hello, subscribers! It's hard to believe it's already been a month since we sent the last newsletter! This year is going by so fast.
To kick things off we thought we'd share an interesting bit of coding news.
As many of you may know, Prince passed away recently. Many are well aware that he influenced the greater world through his music. But did you know that he actually helped jumpstart a coding program for inner city youth and minorities?
The program – called YesWeCode – aims to help 100,000 low-income minorities become full-blown programmers. The program is even backed by a number of notable technology companies, and they will help the students find work after they've completed their training.
Prince dreamed that the youth would learn "how to be like Mark Zuckerberg," effectively changing the world for the better in the process.
Pretty cool, no?
Enough with the exciting intro, let's get to the good stuff!
New Content on Code Conquest!
In our "Top 50" series we published a new edition dedicated to Python. If you're looking for resources that will help you learn to code with the language, look no further than our50 Best Websites to Learn Python feature.
In our free tutorials and training section, we added two more in-depth tutorials: one on jQuery and JavaScript libraries and the other on MySQL and database systems! If these topics are new to you then you're in for a real treat!
Here's a sneak peak at the jQuery tutorial.
And, here's a sneak peak at the MySQL tutorial.
Of course, this is not meant to replace our , but instead to compliment them.
Over the next few months, we'll be adding a lot more introductory – and free – tutorials on languages such as Python, Swift, and more! Stay tuned for some really exciting stuff!
For now, enjoy the new tutorials and be sure to let us know what you think!
Deals
We have some great – long running – hosting deals through Bluehost and Host Gator if you're interested! Set up any new web hosting account with unlimited bandwidth for just $3.95 – $5.95 a month!
FYI – We send reminder notifications to users on our Deals list so you never miss a great opportunity to learn for less! Sign up today.
Career Gone Stale?
As you know, it's possible to outstay your welcome in a career. This can be for a number of reasons, some are personal while others come from factors out of our control. Whatever the reason, it happens.
Now, we're not going to sit here and tell you that we have an overnight solution for such a problem. We don't, and sadly no one does. If you are prepared to invest a little free time, you can pick up a coding language that could potentially net you years – and maybe even thousands of dollars – worth of employment.
It takes years of work and experience to make six figures in any industry, and the computer programming and software engineer fields are no exception, so please keep in mind that this is not a get rich quick scheme.
But it could be an answer to your problem(s). It could also be just the career you're looking for if you feel the need to make a change.
If you exhibit any of these ten character traits or skills, you should definitely look into a career in coding.
This is just an excerpt! Want to keep reading? Head over to our blog to finish up and find out why a career in coding may be the perfect solution for you.
Suggestions
If you have any suggestions for improvement or new features you'd like to see, just reply to this email!
The Team at CodeCoquest.com
Recommended Training – Treehouse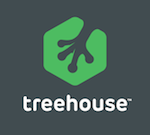 Although this site recommends various training services, our top recommendation is Treehouse.
Treehouse is an online training service that teaches web design, web development and app development with videos, quizzes and interactive coding exercises.
Treehouse's mission is to bring technology education to those who can't get it, and is committed to helping its students find jobs. If you're looking to turn coding into your career, you should consider Treehouse.
Disclosure of Material Connection: Some of the links in the post above are "affiliate links." This means if you click on the link and purchase the item, I will receive an affiliate commission. Regardless, I only recommend products or services I use personally and believe will add value to my readers.